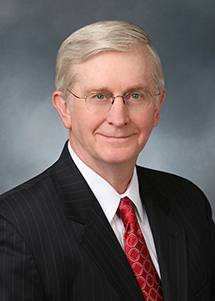 Research Director Emeritus

---
Jack VanDerhei is Research Director Emeritus of the Employee Benefit Research Institute (EBRI) and the editor of Benefits Quarterly.

Dr. VanDerhei has more than 200 publications devoted to employee benefits and insurance, but his major areas of research focus on the financial aspects of private defined benefit and defined contribution retirement plans. He is currently analyzing a database with annual observations of over 14 million 401(k) participants from more than 90,000 plans. This has resulted in annual co-authored updates of the 401(k) universe for account balances, asset allocation and loan activity since 1996. The most recent research, "401(k) Plan Asset Allocation, Account Balances, and Loan Activity in 2018," was jointly published by EBRI and the Investment Company Institute in March 2021 as well as an October 2020 joint publication on "What Does Consistent Participation in 401(k) Plans Generate? Changes in 401(k) Account Balances, 2010–2018."
He has recently started analyzing defined contribution data from public plans for the Public Retirement Research Lab (a joint project between EBRI and the National Association of Government Defined Contribution Administrators). The initial research was published in February 2021 as "THE STATE OF PUBLIC SECTOR DC PLANS: A FIRST LOOK AT THE PRRL DATABASE."

Information on his simulation studies can be found at EBRI's website: Retirement Security Projection Model (bit.ly/ebri-rspm-new).

He received his BBA and MBA from the University of Wisconsin-Madison and his M.A. and Ph.D. from the Wharton School of the University of Pennsylvania.
A complete list of his EBRI publications can be found here.