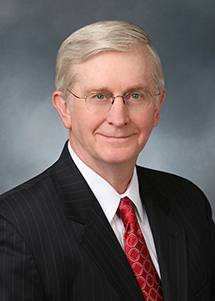 EBRI Research Director
voice: 202.775.6327
fax: 215.754.4367
e-mail:
vanderhei@ebri.org
Employee Benefit Research Institute
Washington, DC
Jack VanDerhei is the research director of the Employee Benefit Research Institute (EBRI), a private, nonprofit, nonpartisan organization committed to original public policy research and education on economic security and employee benefits. He is also the director of both the EBRI Defined Contribution and Participant Behavior Research Program and the EBRI Retirement Security Research Program and the director of the EBRI Center for Research on Retirement Income. He has been with EBRI since 1988.
Research
Dr. VanDerhei has more than 200 publications devoted to employee benefits and insurance, but his major areas of research focus on the financial aspects of private defined benefit and defined contribution retirement plans. He is currently analyzing a database with annual observations since 1996 of over 24 million 401(k) participants from more than 60,000 plans. This has already resulted in publications with respect to:
Future publications will begin to exploit the longitudinal nature of the database.
In April 2012 he testified for the House Ways and Means Committee hearing on Tax Reform and Tax-Favored Retirement Accounts. Earlier that year he testified for the Committee On Banking, Housing, And Urban Affairs Subcommittee On Economic Policy Hearing On Retirement (In)Security: Examining The Retirement Savings Deficit. In September 2011 Dr. VanDerhei was a witness for the Senate Finance Committee hearing on "Tax Reform Options: Promoting Retirement Security." His testimony was based on simulation analysis he performed on the proposal to modify current federal tax treatment for 401(k) plans as well as modifications suggested by the National Commission on Fiscal Responsibility and Reform Recommendations.
He testified in October 2010 before the Senate Health, Education, Labor and Pensions Committee, on "The Wobbly Stool: Retirement (In)security in America." In 2009, he testified for the President's Economic Recovery Advisory Board Retirement and Savings Working Group. Also that year he testified for the Department of Labor Advisory Council on Employee Welfare and Pension Benefit Plans on "An Evaluation of the Adequacy and Structure of Current U.S. Voluntary Retirement Plans, With Special Emphasis on 401(k) Plans" and the joint DOL/SEC Hearing on Target Date Funds on "How Would Target-Date Funds Likely Impact Future 401(k) Accumulations." He also testified in 2008 before the House Education and Labor Committee on The Impact of the Financial Crisis on Workers' Retirement Security and since that time has been posting periodic valuations on 401(k) Balances and Changes Due to Market Volatility.

Computer Modeling
He has also constructed a simulation model to forecast future retirement income for birth cohorts between 1935 and 1975. This model has already been used to help individual states predict the percentage of retirees (by age, gender and family status) that will have inadequate income to provide for specific post-retirement purchases (such as housing and health care expenditures). He has also used the model to forecast the probable financial impact of modifying the existing system with respect to company stock in 401(k) plans. Portions of this analysis were used in his testimony to the House Education and the Workforce Subcommittee on Employer-Employee Relations and further refinements were included in his testimony to the Senate Finance Committee and the House Ways and Means Committee.
He has also used the model to demonstrate the importance of pooling longevity risk for a congressional hearing on "Strengthening Pension Security: Examining the Health and Future of Defined Benefit Pension Plans. He has expanded the model to provide national estimates of retirement adequacy as well as estimates of additional savings rates that would be required to ensure adequacy at various confidence levels. The results of these simulations were presented at the U.S. Senate Special Committee on Aging hearing on "Retirement Planning: Do We Have A Crisis In America?"
Additional information on his simulation studies can be found at EBRI's Retirement Security Research Center.
Awards, Memberships, and Media Coverage
In 2008 he was named by Treasury & Risk as one of the 100 Most Influential People in Finance. He has won awards for the best feature article in the Journal of Risk and Insurance for "An Empirical Analysis of PBGC Premiums under the Omnibus Budget Reconciliation Act of 1987," and in the Risk Management and Insurance Review for "Potential Consequences for Employers of Social Security Privatization: Public Policy Research Implications" (with Kelly Olsen).
He is the editor of Benefits Quarterly and "Search for a National Retirement Income Policy" (University of Pennsylvania Press), a member of the National Academy of Social Insurance, a member of the Board of Outside Scholars for the University of Michigan Retirement Research Center, a member of the BNA Pension & Benefit Publications Advisory Board and on the Advisory Board of the Pension Research Council at the Wharton School. He was a co-author of the sixth, seventh and eighth editions of "Pension Planning: Pension, Profit-Sharing, and Other Deferred Compensation Plans" (Irwin/McGraw-Hill).
Dr. VanDerhei was featured on the PBS Frontline special: Can You Afford to Retire? He has appeared on NBC Nightly News, WealthTrack, CNN, CNBC, MSNBC and NPR's All Things Considered and has been quoted extensively in major news publications.
He has made numerous presentations on retirement security topics for academic as well as national professional conferences and is often called upon to provide briefings for Capitol Hill staffers and research staff for federal agencies. He has also served on or consulted for a number of working groups involved in overseeing the development of pension simulation models.
He received his BBA and MBA from the University of Wisconsin-Madison and his M.A. and Ph.D. from the Wharton School of the University of Pennsylvania.