Virtual Meeting Series

Supported by: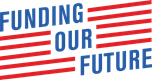 ---
View the Slides
View the Replay
10:30 – 10:35 a.m. — Introduction
Lori Lucas, President & CEO of EBRI

10:35 – 10:50 a.m. — Keynote: Policymaking Initiatives Around Financial Wellness
10:50 – 11:35 a.m. — 2021 Financial Wellness Survey: Employer Perspectives with Special Focus on Minorities and Financial Wellness
In its fourth year, EBRI's Financial Wellness Survey: Employer Perspectives explores how employers are adapting their financial wellness solutions to their employees' evolving needs—and their own new budgeting constraints. Learn how employers are gauging and measuring the success of their financial wellness initiatives. Also, this year, the survey was fielded with a special focus on how employers are evaluating and addressing the particular needs of their minority workers. Panelists will then explain what they are hearing from employers on the ground, and how they are helping employers better meet the needs of a diverse workforce.
---
Financial Wellbeing Research Center Members Only Sessions

11:35 – 11:45 a.m. — Break
11:45 – 12:15 p.m. — Measuring the Impact of Financial Wellbeing Initiatives: What Moves the Dial on Worker Behavior?
In this session, EBRI Research Director Jack VanDerhei addressed how financial wellness initiatives impact workers' financial wellbeing, based on EBRI's new Financial Wellbeing Database. The first step in a series of explorations into moving the dial on employee financial wellbeing, the research uses empirical data to understand how 401(k) utilization changes when workers engage in one-on-one planning sessions or have access to scorecards, webinars, tools, and worksheets that address topics that include savings, credit, budgeting, health care in retirement, emergency funds, college savings, retirement income, and more.
Jack VanDerhei, Research Director, EBRI
Lisa Margeson, Managing Director, External Affairs, Retirement and Personal Wealth Solutions, Bank of America, Moderator
12:15 – 12:25 p.m. — Break
12:25 – 1:05 p.m. — Financial Wellness and Engagement: Bridging the Disconnect Between What is Being Offered and How What Is Being Used
Employers are making more and more financial wellness initiatives available to workers—including emergency savings help, student loan debt assistance, and financial counseling and coaching. But are employees engaging with these efforts? And what are the best ways of helping them navigate and fully benefit from the financial wellness solutions that are available to them? In this session, hear from both employers offering the financial wellness solutions and an employee who has used them to learn what is working and what is not.
Kris Gates, Vice President of Customer Experience, Lincoln Financial Group
Barbara Kontje, Director of Global Retirement and Smart Saving, American Express
Darlene Bussing, Grace Health, Financial Wellness Participant
Greg Ward, Director, Financial Wellness Think Tank, Financial Finesse, Moderator
1:05 – 1:20 p.m. — Breakout Groups
1:20 – 1:30 p.m. — Readout and Wrap-Up